Browse the Condos for sale in Freehold 07728. Find your new home today!
About Freehold Condos For Sale
In Freehold Township there are nine condo complexes, with a total of about 3,400 homes. You can find either one, two or three bedroom homes. Two communities, Raintree and Poets Corner have homes with a garage. For more details on each complex, visit their page using the menus. Pricing for these homes ranges from the low $100,000s to over $300,000.
In Freehold Boro you'll find an additional four condo complexes. You'll find homes with either 1,2 or 3 bedrooms. Prices range from less than $100,000 to almost $300,000. Neither complex has garages.
Financing
As of 7/20/19, none of the Freehold condos or townhouses complexes in either Freehold Township or Freehold Boro are approved for FHA Financing. However, recently the Federal Housing Authority (FHA) made changes to the FHA Financing guidelines. Home which are located in communities that are not approved for FHA Financing may be eligible for a one time, "spot approval". This spot approval may allow you t use FHA Financing.
Additionally, please be aware that there are other options available for purchasing with a low down payment. Speak with a mortgage representative to learn your options. If you need a referral to a competent loan officer, contact me.
Transportation
Freehold is in a great location because of the transportation options. Some of the condo communities are within walking distance of the Route 9 buses. In addition, downtown Freehold Boro has a bus terminal. And, there are Park and Ride lots along Route 9. However, some commuters prefer to drive to the train station in Matawan. Major roads in all directions are easily accessed.
Education – Freehold Twp
Kindergarten through 8th grade students will attend one of the four elementary schools, and there are also two middle schools in Freehold Township. Freehold offers a full-day kindergarten program, and after care is available. You will also find private schools nearby, as well as day care and nursery schools.
Education – Freehold Boro
In Freehold Boro, there are 2 elementary schools and one middle school.  For working parents, early and after care programs are available. Additions were recently added to the elementary schools to help alleviate overcrowding. Since Freehold Boro is a small town, there is no bus service offered to these students.
High School
When a student from either Freehold Boro or Freehold Township enters high school, they will attend the Freehold Regional High School District (FRHSD).  In the FRHSD you'll find six high schools. Each of the schools has unique, specialty career courses. Students may elect to attend one of these schools instead of the one in their hometown. However, the admission process is competitive and not all applicants will be accepted.
Students in all of the high schools consistently exceed state and national SAT score averages. Accordingly, more than 87 percent of the district's students pursue higher education.
As an option, students who are in high school also can attend one of the five magnet schools in the Monmouth County Vocational School District. This school system offers specialized courses in fields such as high technology, marine sciences, communication, allied health and biotechnology. Additionally, shared courses in the medical and science fields are available, in addition to automotive repair, the building trades, computer science, and business administration, to name just a few.
In addition, there are numerous private schools nearby.
Recreation and Entertainment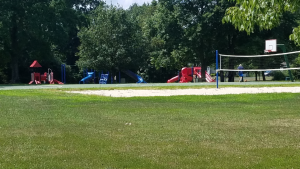 Residents of Freehold condos and townhouses have use of the public parks in both of the towns. However, there are more in Freehold Township. A summer recreation programs is available. Additionally, the Monmouth County Park System offers numerous parks for your enjoyment. Live entertainment is available almost every night during the summer in Downtown Freehold. Raceway Mall offers a summer concert series on Tuesday nights. Fourth of July fireworks are at Freehold Raceway and Freehold Boro has  great Memorial Day Parade. Numerous restaurants are available in Downtown Freehold, as well as along Route 9.
Whether you're buying or selling Freehold condos or townhouses, we can provide you with the highest levels in real estate expertise and professionalism. Do like hundreds of our clients have done and contact us to guide you through the process!
Our Web Sites
Condos in Howell
Homes In Monmouth County
Monmouth County Active Adult Communities
Ocean County Active Adult Communities
About Bunny and Art Reiman

Barbara "Bunny" and Arthur Reiman
Realtor Associates
Woodward Realty Group
55 W Main St
Freehold NJ 07728
Would you like to search for homes in other Monmouth County towns?
COndos and TOwnhouses for sale in Freehold TOwnship, Monmouth COunty NJ 07728
In this site you'll find condo,condos,townhouses,townhouse, Listings of homes for sale or home in freehold township monmouth county, 07728 nj. Condos for sale,townhouses for sale and town homes for sale are specifically listed. Additionally, condo 07728, condominium for sale,luxury condos, luxury townhomes, cheap condos for sale, 2 bedroom condo for sale, 3 bedroom condo for sale and condos and townhomes for sale.
More Freehold Condos and Townhouses for sale
Furthermore, her you'll find listed one bedroom condo for sale, 3 bedroom condo, affordable condos sale, condos townhomes for sale, duplex condo, condos for sale in Freehold, condos for sale in 07728, condos for sale in monmouth county, condo 07728 luxury townhouse for sale and luxury condo for sale. When searching for condos for sale in Freehold Township or Freehold Boro, start your search here.
To continue, here you'll find condo 07728 and townhouses for sale in Raintree. Also you'll find condo and townhouses for sale in Independence Square. And you'll find condo and townhouses for sale in Kingsley Square. Condo and townhouses for sale in Briarwood and condos for sale in Briarwood West are also listed. Furthermore, here are the condo and townhouses for sale in Poets Corner and the condo and townhouses for sale in Adelphia Greens.
Yet more about condos for sale in Freehold
SInce there are 3400 condos and townhouses in Freehold, you should be able to find the one where you are supposed to be.
Here you'll also find condo and townhouses for sale in Wyndham place and the condo and townhouses for sale in Strickland Farms. Also listed are the condo and townhouses for sale in Patriots Pointe and all of the condo and townhouses for sale in Freehold Township in Monmouth County NJ 07728.
In conclusion, please find the condo and townhouses for sale in Stonehurst and the condo and townhouses for sale in Deerbrook.