Search the the homes for sale in Poets Corner Freehold.

About Poets Corner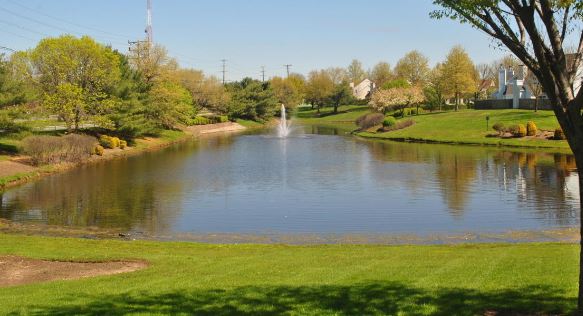 Located in Freehold Township NJ, Poets Corner is a  townhouse community.  Transportation, shopping, dining and recreation are all nearby, due to it's location near Route 9, Route 18, Route 33 and Route 537. Additionally, the Jersey Shore is nearby.
The Homes
Poets Corner Freehold has 284 homes, most of which were built in 1984. These homes are all duplex style. with just 2 homes to a building. As a matter of fact, each of the owners owns half of the building. These homes are 2 level townhouses. Each home has either two or three bedrooms, 2.5 baths with a 1 car garage. Additionally, many of the homes have a fireplace.  Furthermore, some of the homes also have a den. Four different models were built in Poets Corner Freehold.
An additional 80 units were built in 1993. There were three new models offered. These new models are similar, but are lightly larger than the original homes.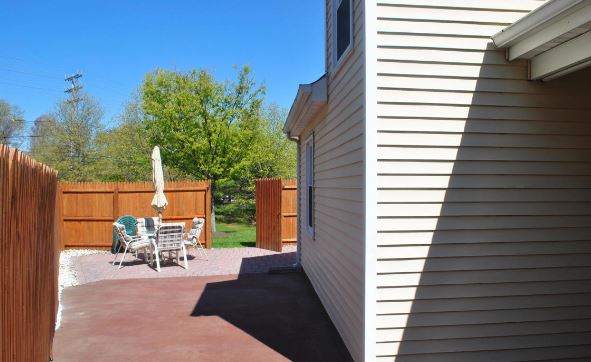 The homes in Poets Corner range from 1,349 square feet* to 1,624* square feet of living space. Prices for these homes range from the mid $200,000s to the upper $300,000s.
One thing that makes Poets Corner unique is that you're allowed to fence in your backyard. In addition, your pets are welcome here.
Poets Corner Freehold does have a home owners association. However, the homes are not condo ownership. Exterior maintenance of the buildings are the owner's responsibility. The association is responsible for garbage collection, lawn care and snow removal of the streets, but not the driveways.
Financing
Poets Corner homes are not condo ownership. As a result, they do not need approval for FHA financing. As a result, you can purchase these homes with a low down payment of only 3.5%.
education
Children who reside in Poets Corner will attend the Freehold School District. Grade school children will attend either Joseph J. Catena Elementary School or Dwight D. Eisenhower Middle School. When students are ready to enter high school, they will attend the Freehold Regional High School District. Each of the six high schools offer specialized career courses, such as law, medical, international studies and more. A competitive admission process allows students to apply to the school with their desired courses. However, not all who apply will be selected.
An additional option for students from Poets Corner Freehold is one of the five schools in the Monmouth County Vocational School District. These schools prepares students for an evolving workplace, lifelong learning and further education. This is achieved through specialized academics, career and technical programs. Some of the full time high schools are the High Tech High School, the Bio Tech High School and the Marine Academy of Science & Technology.
The Amenities
In Poets Corner is a clubhouse which also has an outdoor pool. Basketball and tennis courts are also available for residents use.
Recreation and Entertainment
You can enjoy the activities and fine dining in nearby Freehold Boro. Live entertainment is available most nights during the summer, including free concerts on Thursday nights. Additional free concerts are given Tuesdays at Freehold Raceway Mall. Harness racing can be found at Freehold Raceway. It's a short ride to exciting Pier Village in Long Branch or Asbury Park. For something a little more active, try Six Flags Great Adventure. Or simply, enjoy one of the many town or county run parks in the area. There's always something to do.
See the Available Homes
To see the Poets Corner Freehold Homes For Sale, contact us, Bunny and Art Reiman – Realtors. Let us guide you through the process of buying or selling a home, the same way we've helped hundreds of others through the same process.
*Square footage data is according to Monmouth County tax records.
Our Web Sites
Condos in Howell
Homes In Monmouth County
Monmouth County Active Adult Communities
Ocean County Active Adult Communities
About Bunny and Art Reiman

Barbara "Bunny" and Arthur Reiman
Realtor Associates
Woodward Realty Group
55 W Main St
Freehold NJ 07728