Search for the condos and townhouses for sale in Independence Square, Freehold Township NJ 07728.
About Independence Square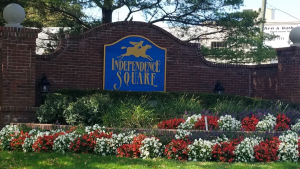 Construction began in Independence Square Freehold in 1989. This community of townhouses is ideally located in Freehold Township.  It's located off of Route 33, bordering the southern end of Freehold Boro.
The Homes
Independence Square Freehold consists of 312 townhouses and single level condos. There's one style of a 2 bedroom unit in addition to seven styles of 3 bedroom units.  The homes range in size between 1346 square feet and 1689 square feet of living space. Independence Square has a homeowners association which is responsible for common area maintenance and exterior maintenance of the buildings.  Lawn care, snow removal and garbage removal are also provided. However, this means that there is a monthly maintenance fee.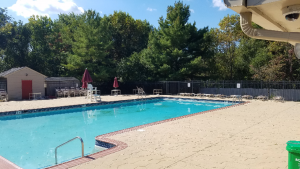 Residents also can use the tennis courts and the outdoor pool. Additionally, your pets are welcome in Independence Square Freehold.
Additionally, there are a few low to moderate income homes in Independence Square.
Financing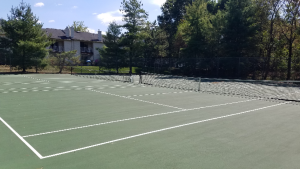 FHA financing is not approved in Independence Square, as a result purchasing a home with an FHA loan is not possible. However, there are other programs which will allow you to purchase a home with a low down payment. One program of interest is the new spot approval process for FHA Financing. Call us at 732-598-7700 so that we can discuss this further.
Education
Students from Independence Square will attend school in the Freehold Township School District. Currently, K-5 students attend C. Richard Applegate Elementary School while students in grades 6 – 8 attend Dwight D. Eisenhower Middle School .
Once a student reaches high school, they have options. The first option is to attend the Freehold Regional High School District, which consists of 6 high schools. The schools are in Freehold Township, Freehold Boro, Marlboro, Manalapan, Howell and Colts Neck. Students regularly post SAT scores which exceed not only state averages, but national averages as well. And it's a fact that 87% of these students continue their educations at the college level.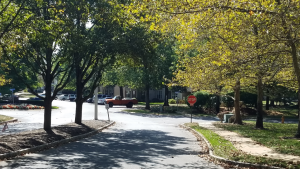 By default, students from Independence Square will attend Freehold Boro High School. However, each of these high schools offers a unique set of magnet programs. Talented and motivated students are encouraged to apply for these programs. If accepted, whichever high school offers that program will become the student's permanent high school. However, due to limited space and a competitive admission process, not all students will be accepted.
Some of the available magnet programs are Law & Public Service and Global Studies.
These students also have the option to attend one of the five full time high schools in the Monmouth County Vocational School District. These schools offer career training through specialized academics. Some of the schools are the Marine Academy of Science & Technology and the Academy of Allied Health and Science. Additionally, you'll find there are Shared Time Programs available, which offer educations in field such as 
Automotive Technology, Electricity and others.
There are also a number of private high schools in the area. For instance, Red Bank Catholic, Christian Brothers Academy and Saint John Vianney, to name a few.
Transportation
Commuters to New York are able to use bus service along Route 9. Freehold Township has two Park and Ride lots for residents. This bus service also serves local destinations along Route 9. However, some commuters prefer the train, and the nearest stations is in Matawan. Major roadways can easily be accessed from Independence Square.
Ready to Move?

If you're a buyer of a seller – contact us, Bunny and Art Reiman – Realtors. Let us help you as we've helped hundreds of other families find their new home.
The Real Estate Market
In 2020, 9 homes have sold in Independence Square Freehold, with an average sale price of $262228.
Recently Sold Homes
MLS #

 

 

Status

 

 

Address

 

 

Price

 

 

Complex/Subdivision

 

 

Bedrooms

 

 

Total Baths

 

 

Sold Price

 

 

Sold Date

 

 

Days On Market

 

 

Garage

 

 

 
 

 

 

 

 

 

 

 

 

 

 

 

 

 

 

 

1

C

 

 

33 Trumbull Dr 8

$69,900

None
2
1
69,900
12/04/2020
26
N
 
* Note – the above sale was a home in the affordable housing program.
Our Web Sites
Condos in Howell
Homes In Monmouth County
Monmouth County Active Adult Communities
Ocean County Active Adult Communities
About Bunny and Art Reiman

Barbara "Bunny" and Arthur Reiman
Realtor Associates
Woodward Realty Group
55 W Main St
Freehold NJ 07728
Kingsley Square Townhouses Freehold Boro
More about condo for sale independence square
If you want to find condos for sale independence square or condos 07728, you're at the proper web site. Search here for a condos 07728 or Independence Square townhouses for sale. The condos for sale independence square are in a great location. For a great experience when you buy a condo for sale independence square, call Bunny and Art Reiman – Realtors. Search for condo 07728 in Freehold.
Independence Square Freehold is located on Route 33 about one mile west of ROute 79. It's on the south side. On the north side is Freehold Boro. THere are a few low to moderate income homes in this community. Nearby is the Nestle factory. This is where that company makes their instant coffee. Quite often, from condos 07728 you smell the aroma of that product as it is being made. At times, that aroma can be detected miles away.
One interesting thing about this community is the fact that even though it's located in Freehold Township, you have no choice but to go through it freehold boro in order to enter the complex.
If you live in Independence Square Freehold, condo 07728, or condo for sale independence square there's a submarine shop within easy walking distance. THere is also a convenience store, a pizzeria and a chinese restaurant within easy walking distance.
Mortgage Rates
THe interest rates for a 30 year conventional mortgage is around 2.75%, as of 1/5/21. FHA and VA rates are the same. If your score is greater than 7752, you're in with rare company..