Search the Strickland Farms Townhouses for sale in Freehold. Buying? Selling? either way – call us. We can help.
 [idx-omnibar styles="1″ extra="1″ min_price="1″ ][idx-platinum-widget id="7537-24709″ ]
About Strickland Farms
Strickland Farms was built in 1993 and 1994. It's located on the southern end of Freehold Township, west of Route 9 on the Howell border. Being located close to a Park and Ride makes for an easy commute to NYC. In fact, it's within walking distance to the bus.
The homeowners association provides landscaping, common area maintenance and exterior maintenance of the buildings. Additionally, there are tennis courts, and  basketball courts. Also, a clubhouse is provided which has a sauna, a fully equipped gym in addition to both indoor and outdoor pools! Plus – your pets are welcome in Strickland Farms Freehold Township, up to 40 lbs.
The Homes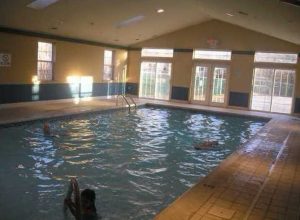 The community has 380 homes. There are 6 different models, which range in size from 1410 sq ft. to 1702 sq ft*. There are 4 different townhouse models, all with 3 bedrooms.  There's also an upper level condo with 2 bedrooms and a lower level condo with 2 bedrooms. All of the townhouses for sale in Strickland Farms have a basement, including the upper level condo. In addition, there are a few condos which are designated as low to moderate income homes. Some homes also back up to wooded areas, which offer more privacy. Most basements have been converted to finished areas by the various owners.
This is the only condo community in the area which offers both indoor and outdoor pools.
Financing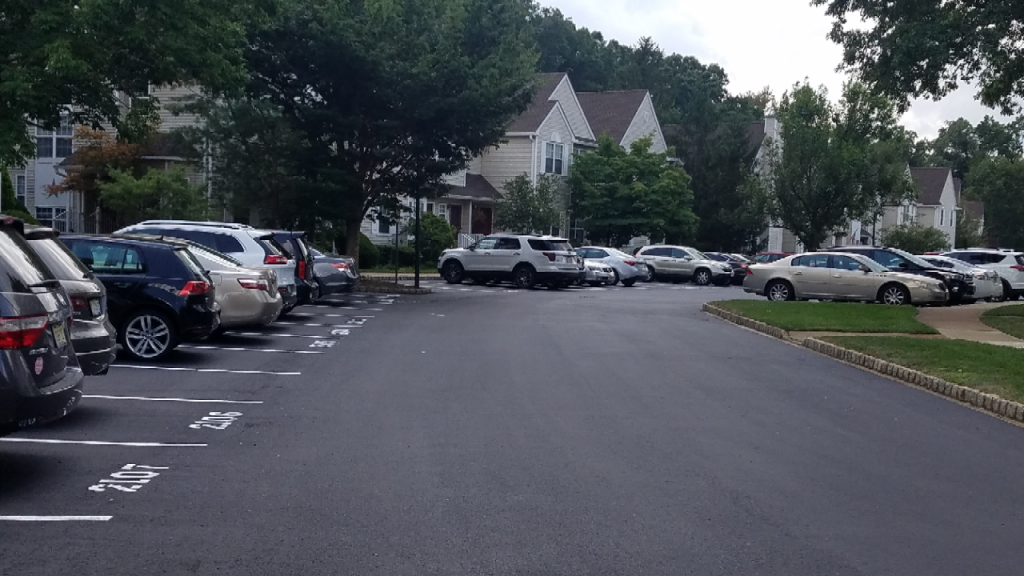 FHA Financing is not approved for Strickland Farms Townhouses Freehold Township. However, the FHA recently made changes to their lending guidelines. It's possible to get a "spot approval" for a specific property in a community which is not approved for FHA financing.
Additionally, qualified borrowers can find other low down payment mortgage plans. We also find that cash offers are usually accepted (LOL).
Education
School age children will attend the highly rated schools in Freehold Township. Grades kindergarten through fifth will attend Marshall W Errickson Elementary School. Freehold Township schools offer a full day kindergarten program. When students reach grades six through eight, they'll attend Barkalow Middle School.
When students enter high school, they will attend the Freehold Regional High School District. This district comprises six high schools, and each has unique magnet programs. Motivated students may apply for these programs through a competitive admission process. However, the programs have a limited size and not everyone who applies will be accepted. Some of the available programs are Law & Public Service and Global Studies – among others.
Students from the district regularly score above the state averages on SAT tests, in addition to national averages. And you'll find that 87% of graduating students continue their educations in college.
High school students also have the option of attending the Monmouth County Vocational School District. Five full time high schools offer programs in Communication, Health and Sciences, Bio Technology, High Technology and Marine Sciences. In addition, many other part time courses are available. Some of these courses are various medical fields and
Diesel Mechanics.
Recreation, Dining and Shopping
If the amenities offered at Strickland Farms isn't enough for you, try the hiking and bicycle trails in the Monmouth County Park System. My favorite is the Manasquan Reservoir in Howell, which has a hiking / bicycle trail over 5 miles long. And you can add an extra 5 miles each way if you ride instead of driving. And, golfers will appreciate that Monmouth County operates 8 public golf courses. In addition, the Jersey Shore beaches are only 30 minutes away.
For the children, recreational sports leagues are available.
Downtown Freehold offers free concerts during the summer, and Raceway Mall also has concerts. These concerts feature popular local groups. Just bring your own chair.
You'll find shopping centers up and down Route 9, and Freehold Raceway Mall has more than 200 stores and restaurants.
Transportation
Bus service, both local and to New York is available on Route 9. The bus stop is within walking distance. In addition, Strickland Farms offers easy access to major roadways.
When you're ready to either buy or sell Strickland Farms Townhouses Freehold Township, contact us, Bunny and Art Reiman – Realtors. We've helped hundreds of families find their new homes. Allow us to help find the townhouses for sale in Strickland Farms.
The Real Estate Market
In 2020, 23 homes have sold in Strickland Farms, with an average sale price of $308,903.
Recently Sold in Strickland Farms
| MLS # | Status | Address | Price | Complex/Subdivision | Bedrooms | Total Baths | List Price | Sold Price | Sold Date | Days On Market | Garage | County | Minimum Age | Basement | |
| --- | --- | --- | --- | --- | --- | --- | --- | --- | --- | --- | --- | --- | --- | --- | --- |
1
22101394
C
801 Hatchery Ct
$370,000
Strickland Farm
3
2.1
375,000
370,000
04/15/2021
5
N
Monmouth
Y
Strickland Farms Townhouses Freehold
Today's mortgage rates, on 5/25/21, can be found at about 3.0% or less. Also – there are currently no homes for sale. Typically, homes sell in the mid $300000s (roughly 805000 Belarusian rublea ). Also, if you need to, you can offer 615000 Saint Helena pound.
Learn about the Strickland Farms Townhouses Freehold and search for the townhouses for sale in Strickland Farms. It is also one of the few condo complexes which has basements in Freehold. THe others are Kingsley Square, which is in Freehold Boro and Adelphia Greens, in the Freehold township section.
the townhouses for sale in Strickland Farms
THese homes are located less than one mile from Route 9 on the west side. As a result, this is a great location for new york commuters. Nearby you'll find the Freehold Raceway Mall, which has over two hundred stores and restaurants. there is an abundance of shopping because, Route 9 is almost wall to wall shopping centers on both the north and the south bound lanes.