Search for the townhouses for sale in Patriots Pointe, Freehold Boro. When you're ready to either buy or sell a home here, call Bunny and Art Reiman – Realtors in Monmouth County. We can help
Patriots Pointe
About Patriots Pointe Townhouses FreeholdBoro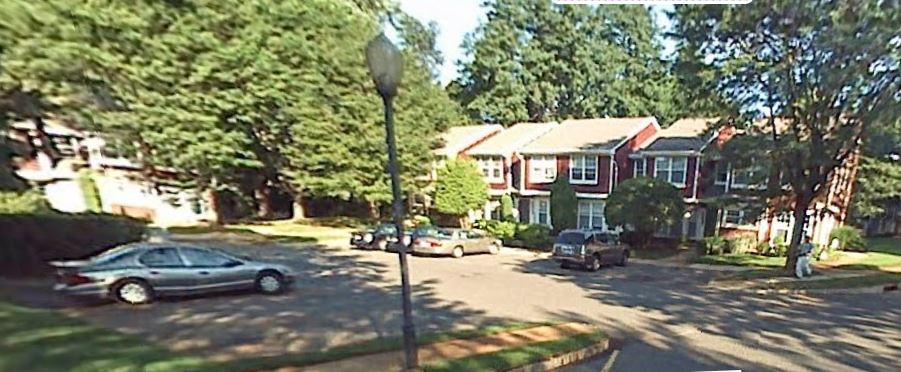 Patriots Pointe is a townhouse community located in picturesque Freehold Boro, in Monmouth County, NJ. It's located on Route 537, east of downtown Freehold Boro. Close to transportation, shopping (Freehold Raceway Mall), Freehold Raceway and major roadways. You can also enjoy downtown Freehold with it's quaint architecture, history and an abundant supply of fine restaurants,
The Homes in Patriots Pointe

This desirable complex was built in 1987, and features 54 homes. All homes are townhouses, with living areas on the main floor and bedrooms on the second floor. There are 2 bedroom homes (1198 sq ft*) and 3 bedroom homes (1218 sq ft*). All have 2.5 baths, none have basements. The 3 bedroom homes have fireplaces. In addition, your pets are welcome in Patriots Pointe. The homes for sale in Patriots Pointe do not come with a garage.
Financing
The townhouses for sale in Patriots Pointe are not approved for FHA financing. As a result, you cannot purchase a home using FHA financing with the low (3.5%) down payment requirements. However, mortgage programs do exist for qualified buyers that do allow similar low down payment options. Recent changes in the FHA Financing guidelines may allow for a one time spot approval on properties in Patriots Pointe.
Education
School age children attend the Freehold Boro schools and the Freehold Regional High School District. You should be aware of the fact that Freehold Boro does not provide buses for students in grades kindergarten through eight.
When students enter high school, they have the option to attend one of the magnet school programs in the Freehold Regional High School District. Each of the 6 schools offers unique courses in a special career.
Culinary Arts & Hospitality Management, Humanities and more are a sampling of the curriculums available. Students can apply through a competitive admission procedure, however, not all who apply will be selected. Additionally, students entering high school may attend one of the five full time high schools in the Monmouth County Vocational School District. Some of the available programs are Bio Technology and Marine Science & Technology. Some of the shared time programs are Diesel Mechanics and Carpentry – among others.
Ready to Move?
When you're ready to either buy or sell a home in Patriots Pointe Townhouses Freehold, contact us, Bunny and Art Reiman – Realtors. Let us help you find your new home, just as we've helped hundreds of other families.
Recently Sold Homes
| MLS # | Status | Address | Price | Complex/Subdivision | Sold Date | Days On Market | Taxes | Assn Fee | Elementary School | Middle School | High School | |
| --- | --- | --- | --- | --- | --- | --- | --- | --- | --- | --- | --- | --- |
1
22029701
P
30 Duncan Way
$219,000
Patriots Pointe
38
5,507
340
Freehold
2
22132781
C
10 Duncan Way
$252,000
Patriots Pointe
11/08/2021
6
5,066
340
Park Avenue
Freehold
Freehold Boro
3
22130369
C
11 Duncan Way
$270,100
Patriots Pointe
11/01/2021
8
5,066
340
Freehold
In 2020, 2 homes sold here with an average sale price of $277500.
* Square footage is from data in the Monmouth County tax records.
As of 12/2/21 mortgage rates are about 3.0%. Also, no homes are for sale. WHen available, homes typically sell in the mid to upper $200000s, which is roughly 541000Bahraini dinar.
townhouses for sale in Patriots Pointe
THis is a great place to live. Enjoy the entertainment available in downtown Freehold. Also, the favorite number today is 07728.