Here are the Raintree  condos and homes for sale in Freehold Twp.
About Raintree Freehold Township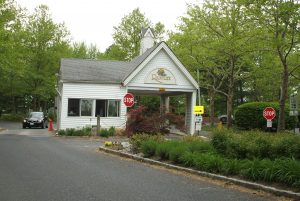 Raintree is a gated condo / townhouse community located off of Route 537, west of Route 9. in fact, it's one of the very few gated condo communities in Monmouth County. There are two entrances and exits to Raintree. The first is guarded 24 hours 7 days per week, while the other gate requires a remote to open it. All homes are within walking distance to the adjacent shopping center, which features a supermarket, drug stores, dry cleaners, restaurants, banks etc. Raintree is also close to a major shopping mall, Freehold Raceway Mall, transportation and Great Adventure Amusement Park.
The Homes in Raintree
There are 994 condo / townhouse units in Raintree Condos Freehold Township. In addition, there are 217 single family detached homes, for a total of 1211 homes. This makes Raintree the largest condo / townhouse complex in Freehold Township.
The condo / townhouses are either 1 or 2 bedrooms, and some have a loft or a den. Some units have garages, and some have a fireplace. Condos may be on either the first or second floor.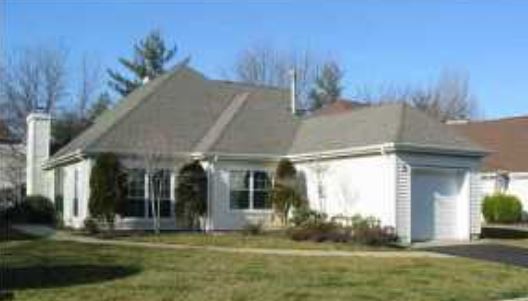 The detached single family homes come with 2 bedrooms, some have a loft. These homes all have at least 2 bathrooms and a one car garage. Many of these also have a fireplace.
The homes in Raintree were built between 1982 and 1996.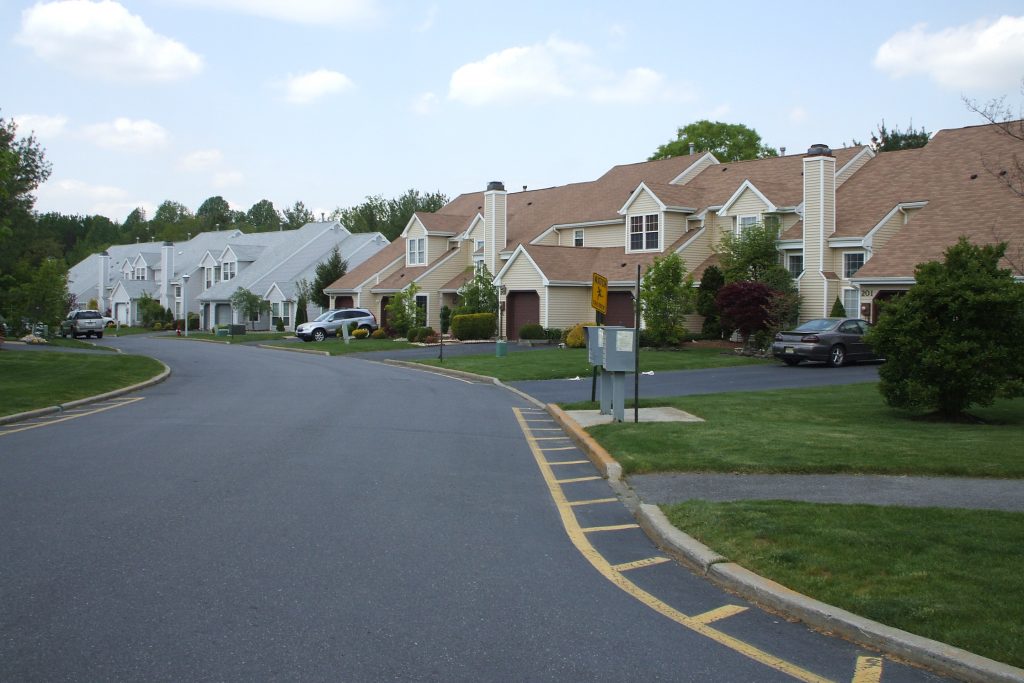 There are 9 different villages in Raintree. The single family homes are in villages Heather Ridge I, II & III. You may have 2 pets if you live in these villages, cats or dogs. You are also allowed 2 pets in Olde Oaks I. In the remaining villages, Olde Oaks II, Briar Glen I & II, Willow Bend & Arbors, you are allowed 1 pet.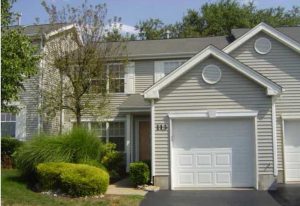 Some of the villages have adopted restrictions on rentals. Specifically, they specify how long someone must own the property before making it a rental property.  Therefore, investors should check with the association before purchasing.
Each village has it's own home owners association, and each has it's own budget. Additionally, the community itself has an association, which has it's own budget. As a result, each of the villages has a different monthly home owners association fee.
Financing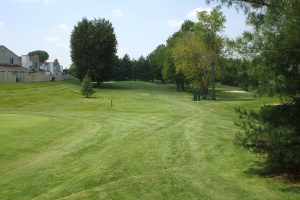 The six condo associations in Raintree are not approved for FHA Financing. As a result, you'll either need to request a spot approval for FHA financing or apply for one of the other low down payment mortgage programs that exist.
The homes that are detached, single family homes do not require FHA approval.
Take advantage of low mortgage rates if you can, the rates as of 10/9/20 are 2.75% or less.
The Amenities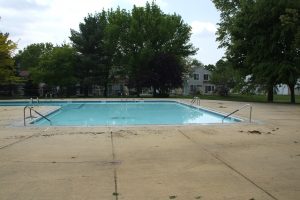 The clubhouse offers an outdoor pool, exercise area, tennis courts, basketball courts and a 9 hole golf course. In addition, Raintree has a walking trail which goes throughout the community.
Education
Children will attend the West Freehold School elementary school and the Clifton Barkalow Middle School. These are part of the highly rated school system in Freehold Twp.
Upon reaching high school, students will attend one of the 6 schools in the Freehold Regional High School District. Most students from Raintree will attend Freehold Township High School. Each school offers unique courses in fields such as Humanities, Law Enforcement & Public Safety and more. Talented students may apply through a competitive admissions program. If accepted, that school becomes their permanent school. 
Additionally, high school students can attend the Monmouth County Vocational School District. Five magnet schools offer full time courses in Marine Sciences, Bio Technology, Allied Health, High Technology and Communications. Shared time courses in many other fields are also available. Some of these are Cosmetology, Nursing Assistant and more.
Freehold Township offers a full day kindergarten program. There are numerous nursery schools and private schools in the area. Brookdale Community College's main campus is 20 minutes away, and various New Jersey colleges and universities offer classes in Brookdale's Freehold Township location.
The Area Surrounding Raintree Condos Freehold Township
Freehold Township has many public parks. At the largest park a summer recreation program is offered. Six Flags Great Adventure is a short drive away. And of course, the Jersey Shore is nearby.
Every type of shopping is available, either in downtown Freehold or on Route 9. Raceway Mall, which features over 200 stores and restaurants. Most major restaurant chains are located nearby on Route 9, while many other restaurants are nearby in downtown Freehold.
Transportation
Commuters from Raintree Condos Freehold Township to New York can ride the bus from one of the Park and Ride lots in Freehold Township. Local bus service is also available on Route 9. If you prefer the train, New Jersey Transit offers rail service from Matawan, which is a 20 – 30 minute ride.
The Garden State Parkway North is (non rush hour) +- 20 minutes away. For southbound, take Route 195 to exit 100. If you take Route 195 west, it's 25 minutes to New Jersey Turnpike exit 8.
Is it Time to Move?
When you're ready to either buy or sell Raintree Condos Freehold Township, contact us.  We've helped hundreds of people buy and sell homes, and we can help you through the process too.
The Real Estate Market
In 2020, 82 condos / townhouse were sold in Raintree. Average sale price was $263,668. Additionally, 13 detached homes were sold with an average sale price of $327,915.
Recently Sold in Raintree
| MLS # | Status | Address | Price | Complex/Subdivision | Bedrooms | Total Baths | Sold Price | Sold Date | Days On Market | Garage | |
| --- | --- | --- | --- | --- | --- | --- | --- | --- | --- | --- | --- |
1
22037330
C
147 Primrose Ln
$370,000
Raintree
2
2.1
370,000
12/22/2020
5
Y
2
22034056
C
213 Daffodil Dr
$299,999
Raintree
2
2.1
299,999
12/29/2020
51
Y
3
22038368
C
133 Hemlock Way
$362,500
Raintree
2
2.1
362,500
12/21/2020
5
Y
4
22031261
C
218 Tulip Ln
$222,500
Raintree
2
2
222,500
12/21/2020
52
N
5
22037619
C
16 Tulip Ln
$230,000
Raintree
2
2
230,000
12/31/2020
54
N
6
22036260
C
18 Pagoda Ln
$275,000
Raintree
2
2
275,000
12/18/2020
26
Y
Our Web Sites
Monmouth County Active Adult Communities
Ocean County Active Adult Communities
Barbara "Bunny" and Arthur Reiman
Realtor Associates
Woodward Realty Group
55 W Main St
Freehold NJ 07728

Raintree Condos and Townhouses for sale
In this paragraph you'll find the condos and townhouses for sale in Raintree. Raintree is in Freehold Township, Monmouth County NJ 07728. In addition, here are the condos for sale, townhomes for sale and townhouses for sale in Raintree. Indeed, there are also detached single family houses or homes in Raintree. You'll find luxury townhouses and luxury condos. You'll find one bedroom condos for sale. Also, there are two bedroom condos and townhouses for sale. In addition there are two bedroom condos with a loft for sale and two bedroom townhouses with a loft for sale. Search for the condos for sale raintree freehold. Additionally, condos for sale with 2 bedrooms or townhouses with 2 bedrooms are available. Also there are condos for sale with garage and townhouses for sale with a garage.
Mortgage Rates
SOme, but not all of the homes in Raintree qualify for both FHA and VA financing. Currently, 1/5/21, the 30 year rate is around 2.675%. If necessary, use 2278.
condos for sale raintree freehold township
investors need to know that of the nine home owners associations some do not allow people to buy the homes and rent them until least 2 years have passed.
In fact, Raintree is a golfing community. In addition, there is a 9 hole golf course. Raintree is a gated community. Plus, Raintree is near transportation. A shopping center is with easy walking distance. In the center are many restaurants, a grocery store, drug store, a gym and more. Also, there's a Greek restaurant that offers good Gyros.
FInd the condos for sale raintree freehold today.