Here are the available condos and townhouses in Raintree, Freehold Township NJ.
Raintree
About Raintree Freehold Township
Raintree is a gated condo community located off of Route 537, west of Route 9. in fact, it's one of the very few gated condo communities in Monmouth County. There are two entrances/exits to Raintree. The first is guarded 24 hours 7 days per week. All homes are within walking distance to the shopping center, which features a supermarket, drug stores, dry cleaners, restaurants, banks etc. Raintree is close to a major shopping mall, Freehold Raceway Mall, transportation and Great Adventure Amusement Park.
The Homes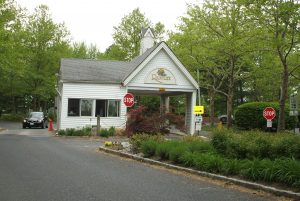 There are 994 condo / townhouse units in Raintree. In addition, there are 217 single family homes, for a total of 1211 homes. This makes Raintree the largest condo / townhouse complex in Freehold Township. The condo / townhouses are either 1 or 2 bedrooms, and the single family homes are 2 bedrooms. Some units have garages, and some have a fireplace. Raintree was built between 1982 and 1996.
There are 9 different villages in Raintree. The single family homes are in villages Heather Ridge I, II & III. You may have 2 pets if you live in these villages, cats or dogs. You are also allowed 2 pets in Olde Oaks I. In the remaining villages, Olde Oaks II, Briar Glen I & II, Willow Bend & Arbors, you are allowed 1 pet.
The Amenities
The clubhouse offers an outdoor pool, exercise area, tennis courts, basketball courts and a 9 hole golf course.
Education
Children will attend West Freehold School, Clifton Barkalow School and the Freehold Regional High School District. Additionally, high school students can attend the Monmouth County Vocational School District.
When you're ready to either buy or sell Raintree Condos Freehold Township, contact us.
Our Web Sites
Monmouth County Active Adult Communities
Ocean County Active Adult Communities

Barbara "Bunny" and Arthur Reiman
Realtor Associates
Woodward Realty Group
55 W Main St
Freehold NJ 07728