Search the condos for sale in Briarwood West, Freehold Boro NJ. Let Bunny and Art Reiman – Realtors – help you just like they've helped hundreds of other families find their new home.
Briarwood West Freehold Boro
About Briarwood West Condos For Sale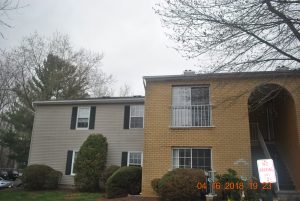 During 1985, construction began on 168 condos in Briarwood West. All of these are single level homes, either upper or lower floor units, in 21 buildings, with eight homes in each. This makes a total of 168 homes. Each of the homes has an identical floor plan, with 2 bedrooms and a den, with 1.5 baths. And each home has large walk in closets in the bedrooms and the den, in addition to a laundry room. Recently, the buildings all had new vinyl siding installed.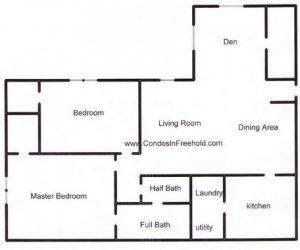 Typically, sale prices of the condos for sale in Briarwood West is in the $200,000s. Ownership of these homes is condo style. As a result, your monthly homeowners association fee provides for lawn maintenance, snow removal, trash pickup and the exterior maintenance of the buildings.
Financing
Although these homes are not approved for FHA Financing, recent changes to the FHA guidelines allow for possible "spot approvals" for individual properties. Furthermore, other mortgage programs exist for qualified borrowers which feature similar low down payment options, and of course, conventional financing is available.
Transportation
Nearby you'll find roadways, and bus service along Route 9 is available either on Route 9 or in the downtown area. However, many commuters prefer to ride the train. The nearest New Jersey Transit train station is in Matawan.
Education
Children will attend the Freehold Boro school system. Students in kindergarten trough fifth grade will attend the Freehold Learning Center. Grades six through eight will attend the Freehold Intermediate School. The Freehold Boro school system does not provide bus transportation to any students.
When a student from Briarwood West enters high school, they'll attend Freehold Boro High School. This is one of the schools in the Freehold Regional High School District (FRHSD). The six high schools each provide magnet programs with specialized courses. Students may apply for these courses through an admission process which is competitive. If accepted into a program, that school becomes that student's permanent school. However, not all students who apply will be accepted. Some of the available programs are Business Administration and Fine & Performing Arts.
Students in the Freehold Regional High School District, consistently produce SAT scores which exceed both the state and national SAT scores. As a result, it's no surprise that more than 86% of these students continue their educations by attending college.
High school students also have the option of attending the Monmouth County Vocational School District. Offerings include courses in one of the five full time high schools. These technical schools offer educations in fields such as High Technology, Communications and more. Part time career educations are also available, with courses in various construction trades, Cosmetology and other fields.
When you're ready to either buy or sell Briarwood West Condos Freehold Boro, contact us, Bunny and Art Reiman – Realtors.
The Real Estate Market
During 2021, 8 homes were sold in Briarwood West  with an average sale price of $236362.
Deerbrook Condos Freehold Township NJ
Recently Sold Homes
| MLS # | Status | Address | Price | Municipality | PropType | Baths | Beds | FBth | Built | # Car | Assn | DOM | Complex/Subdivision | Model | Apx SqFt | Sold Date | # Units/Bldgs | |
| --- | --- | --- | --- | --- | --- | --- | --- | --- | --- | --- | --- | --- | --- | --- | --- | --- | --- | --- |
1
22206150
C
716 Zlotkin Cir 4
$256.5
Freehold Boro
CN
1.1
2
1
1987
0
227
6
Briarwood West
04/11/2022
2
22209378
P
713 Zlotkin Cir 1
$249,000
Freehold Boro
CN
1.1
2
1
1987
0
230
5
Briarwood West
3
22201505
P
503 Harding Rd 5
$300,000
Freehold Twp
CN
1.1
2
1
1984
0
255
24
Briarwood Apts.
1,308
More About Briarwood West Condos Freehold
From it's location in Freehold Boro, from Briarwood West condos you can walk to the exciting downtown Freehold. During the summer months, there's something going on almost every night. Freehold Idol, the Summer Concert Series, movie nights and more. In front of the Court Jester is a gazebo where small concerts are given in the evenings. And all of this is free. These programs are sponsored by the many restaurants and businesses in downtown Freehold in the hopes that people will spend money in their establishments.
If you enjoy fine dining try the American Hotel. Prices are a little high but the food is great. If you like a nice, thin crust pizza, try Federici's. There's a number of Mexican restaurants, also a Japanese Steak House with a hibachi grill. However, there is not, for some reason I cannot fathom, a good seafood restaurant. This forces us to drive 40 minutes for a good seafood dinner. We go to the Keyport Fishery in, you guessed it, Keyport. But it's worth the trip.
Mortgage Rates
Take advantage of today's low mortgage rates and purchase a home of your own. Conventional rates are rising, but are still low. In fact, as of 5/13/22 a 30 year conventional mortgage has a rate of about 5.25%. FHA and VA rates are the same. However, there aren't any homes for sale currently. In addition, the randomly interesting country of the day is Aruba .
Typically, homes sell between $200000 to $300000, which is about 910500 Belize dollar.
Even More About Briarwood West Condos Freehold
Search to find condos 07728 or 2 bedroom condos in Freehold Boro. FInd the two bedroom condos for sale in Freehold. Look for zillow condos for sale in Monmouth county or condos for sale under $200,000. Also seek the condos for sale under $200K in Monmouth COunty. Find affordable condos sale in Freehold or affordable condos sale in Monmouth COunty. Also look for affordable condos sale 07728 and condos for sale Briarwood West,